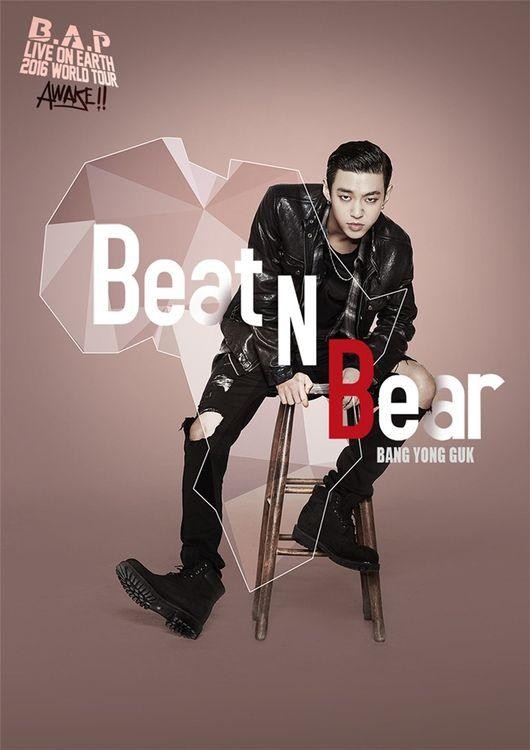 "The poster Beat N Bear is focused on Africa, because they're going everywhere except Africa, and they're displaying that sadness through this Africa continent on the poster"
On the upcoming 22nd 12am, the fifth mini album 'CARNIVAL' will be released. They have also chosen their title song as 'Feel so Good'.
B.A.P's world tour will be starting in Seoul Olympic Park SK handball stadium from the upcoming 2oth to 21st.