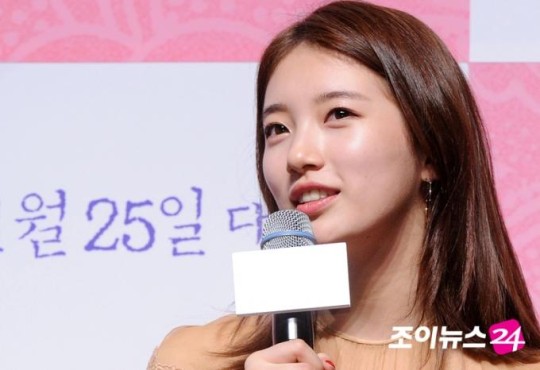 Miss A Suzy will be coming back on a big screen with the upcoming movie 'Dorihwaga' (Peach Flower song) 3 years after the movie Architecture 101.
Idol group Miss A's member Suzy will be acting as one of the main actor. The movie is set in 1867, about a girl who learnt 'Pansori' from a teacher discretely, going against the era where women weren't allowd to 'Pansori', a Korean genre of musical storytelling.
Suzy explained that at first she was worried because it's 'Pansori' but after reading the scenario, she said that she definitely wanted to do it. She added on with "I cried after reading it, I don't know why" and "I wanted to take on the challenge."
Fans and we'll all be looking forward to the upcoming movie which will be released on November 25th!