Jessica is finally debuting as a solo artist!
On April 30, Coridel Entertainment released the full tracklist for Jessica's first solo album which contains a total of 6 songs.
It has been revealed that the lyrics for the title song 'FLY', which features the rapper Fabolous, had been written by Jessica! She had also written the lyrics for and participated in the composition for the songs 'FALLING IN LOVE', 'LOVE ME THE SAME', and 'GOLDEN SKY'.
Check out the tracklist below.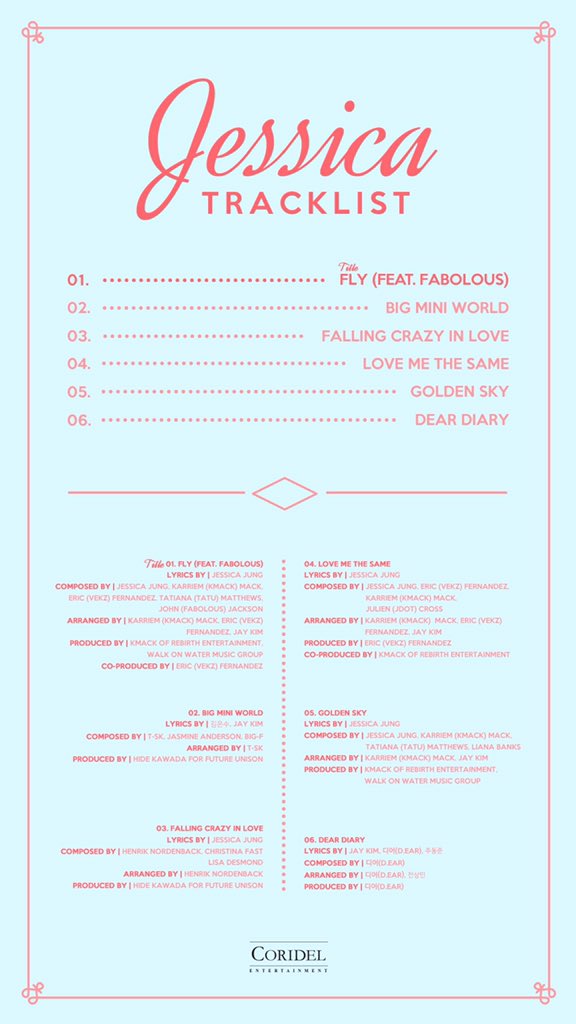 The singer had also revealed that the music video for title song 'FLY' was filmed in Los Angeles, California.
Jessica is set to debut in May! Watch out for more details.