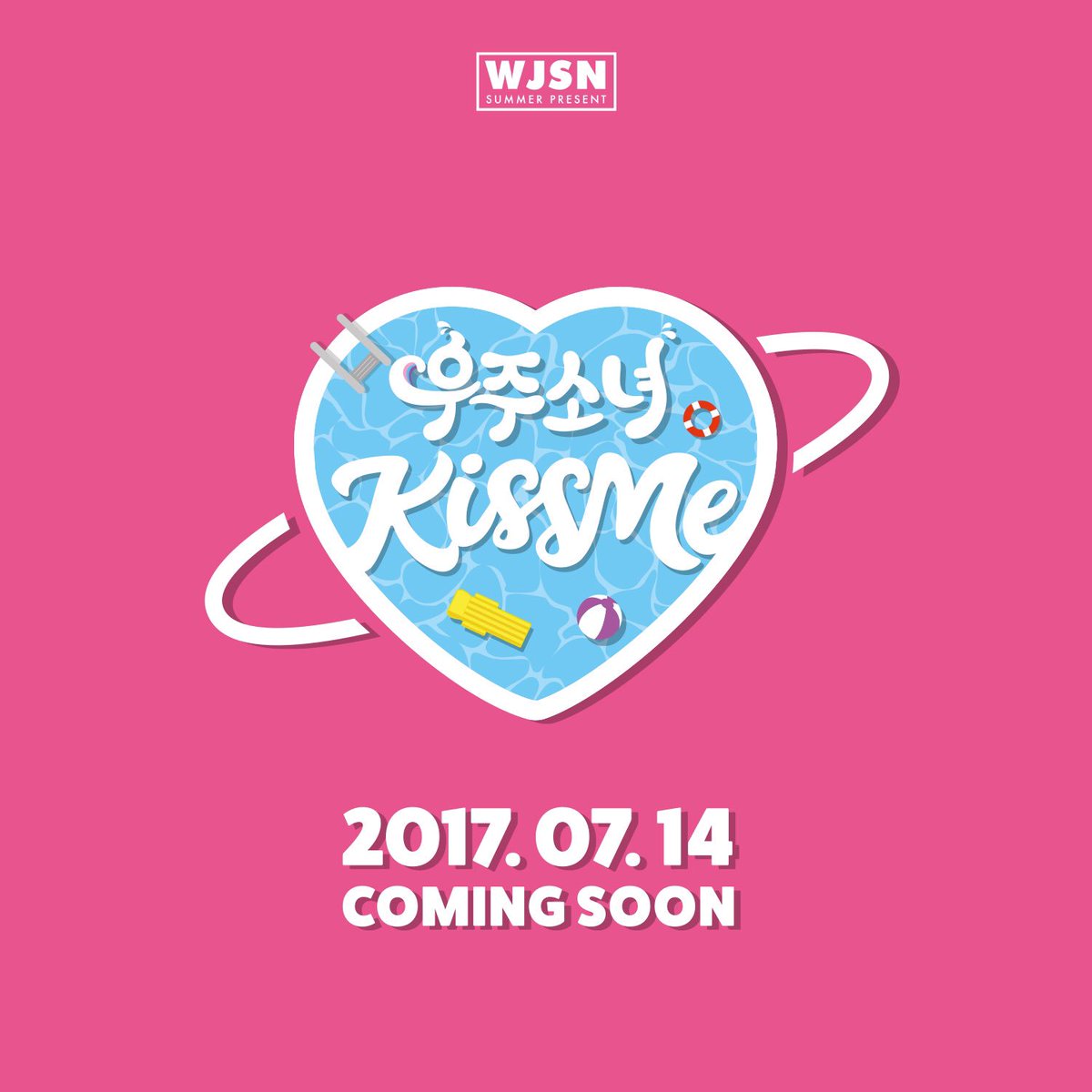 Shortly after a month since their comeback with their 1st album 'Happy Moment', featuring title track 'Happy', Cosmic Girls have just revealed a teaser picture on twitter. The teaser contains the WJSN logo, which is the heart surrounded by a planetary ring, with the words 'Kiss Me' and what seems to be the a swimming pool inside.
Judging by how recent their last comeback was, it is pretty certain that this might be the teaser for a repackaged version of 'Happy moment', containing a new title track called Kiss Me. The theme of this repackaged album and title track will be based on water, so a music video shot in a pool or a beach can be expected.
Stay tuned to NowKpop for more information, and don't forget to check out our WJSN Profile to know more about this group!